Modern IT solutions
Organize the digital transformation of your company and optimize your technological tools.
Specialized in Microsoft products, Naskk offers a professional and adapted approach in the optimization of hybrid work and in the customized deployment of cloud environments.
Equipping your organization with the best technology tools available will not only maximize your efficiency, it will also give you an indispensable competitive advantage. Our customizable solutions will allow your team to work seamlessly and collaboratively while keeping security a priority.
Whatever your needs, Naskk will offer you a solution adapted to your needs and will be present to accompany you at each step of the digital transformation process.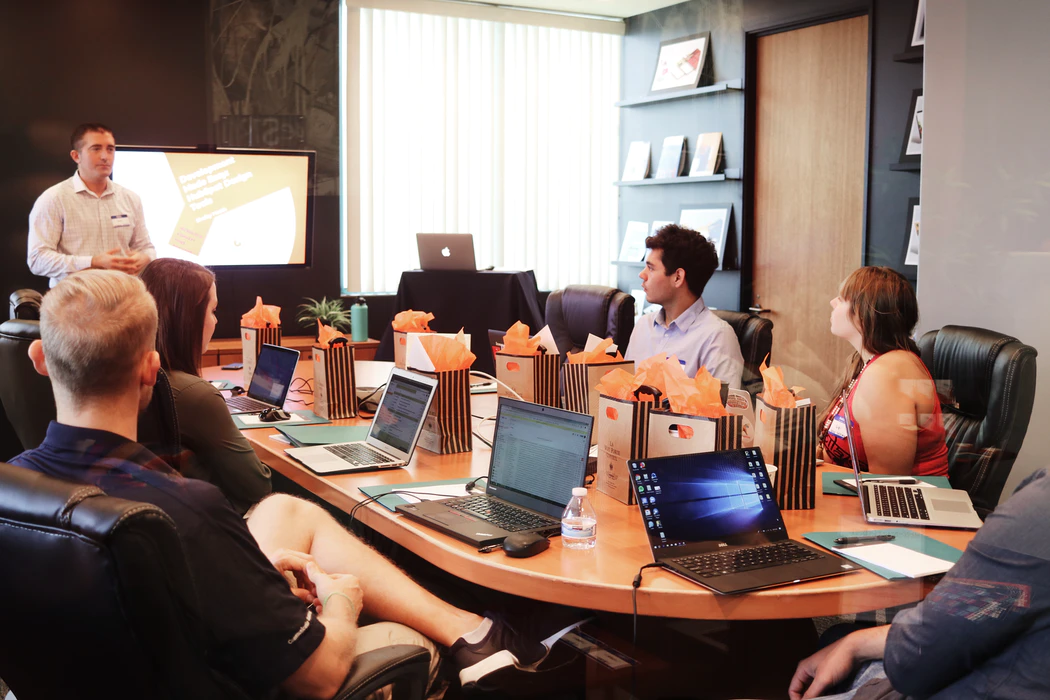 A specialized team
Naskk's Microsoft product specialists are trained on various Microsoft 365 products in order to provide you with the best possible experience.
Professional & attentive
Naskk is aware of the different skill levels of your employees and will answer their questions to ensure an enjoyable experience for all.
Services adapted to your needs
Migration, training, consulting?
Do you want to split your project into several phases? Naskk will provide you with a customized action plan to achieve your goals.
A complete service
Our team will be there for you before, during and after the implementation of your action plan. We can take on your project completely, or simply support your IT department to control the amount of work.
No matter what the field
Naskk benefits from a wide range of expertise in different fields. Our clients are in the construction, municipal, aviation and civil engineering industries, to name a few.
Adapted to your budget
Naskk understands the budgetary realities of different projects and that is why we will work with you to find a game plan that fits your budget.
Take advantage of a free consultation
Naskk offers several services centered on the use of the Microsoft Cloud. No matter what your cloud computing needs are, the specialists at Naskk have a solution for you.
Microsoft Teams
Considering adopting Microsoft Teams?
Your organization is already using it, but users feel like they are spread all over the place?
Let us help you!
Naskk specializes in the deployment and optimization of the Microsoft Teams environment in the workplace. Our consultants are specifically trained on Microsoft Teams and its ecosystem.
Digital maturity
Are you noticing a technology gap in your organization?
SMEs, NPOs and government agencies are all facing the same challenges related to digital adoption.
Let our IT consultants help you!
Cloud strategy

Our team specialized in Microsoft cloud services will guide you towards the services and products adapted to your needs. A Naskk consultant will help you visualize the possibilities of moving to or optimizing the cloud.
Migration to the Cloud

Go to the Cloud with Naskk. We offer transfer of your local data to Microsoft 365 online services such as OneDrive and SharePoint. You will gain in efficiency while improving the collaboration of your teams.
Naskk training

We are able to offer training for the general public as well as training tailored to your company. Our team of trainers is dedicated to sharing their expertise and enabling users to improve their knowledge.
Optimization of telecommuting

Telecommuting is now a reality for a majority of companies. At Naskk, we believe that clear and established work practices are important to ensure that your team works in harmony despite the challenges of remote work.
Cloud Security

Security is often put on the back burner in the cloud strategy. Naskk will provide you with different strategies to keep your data safe without compromising efficiency.
Process automation
Take advantage of the Microsoft Power Platform to automate repetitive tasks in your business. With Power Automate, Naskk is able to free up your time by optimizing them with simple and complex automations.

Don't delay, adopt the cloud today
It will be our pleasure to guide you.